There are few places left on earth that truly inspire the soul, that tug on ones heartstrings, that remind us what reality really is. One of the few remaining places in this world that remain as God created it. Breathtaking scenes of nature in its glory and a world apart from the one most know. This is life in its simplest form. Only a special few have occasion to partake in this serene habitat that indelibly etches memories that last eternally. Change yourself forever. Join us on the adventure of a lifetime. Experience superior safari with Black Rhino Tours. .
Discover
The classic safari tours which involve accommodating guests in lodges and permanent tented camps form the main part of our operations, while the more adventurous mobile camping safaris, operated by our camping unit, are developing into a very popular product.
LOCAL KNOWLEDGE
We are a local family run, independent and privately owned company; that makes one hell of a difference. We know Tanzania like the palm of our hands, 15 years first-hand experience of successful Tanzania safari planning and tour operations.
100% TAILOR MADE
All our website itineraries are specially designed by us and are ready to be booked. We can tailor our itinerary selections from excursions to accommodation. Or we develop your entire holiday based on your requirements. Imagine it and explore your interests with the hel
BEST GUIDES
We have very high standards in hiring and retaining personnel. Our guides are the best of the best, giving 100% on every safari ensuring that each guest receives the finest safari experience. Quite simply the most knowledgeable, hard working and passionate guides in the industry.
Our promise
To laways provide attractive and competitive pricing .We strive to exceed your expectations and ensure your BRT experience remain memorable. Honest advice ,sound suggestions ,thorough and clear information or that may affect your travel plan . We are emergence stand by 24/7.
Take a Look at Our
MOST POPULAR TOURS
Carolyne Mziray Mshighati
MANAGING DIRECTOR

Phone no: +255 784 575750
Email Address: info@blackrhinotours.co.tz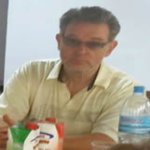 Engelbert Kremers
GERMANY AGENCY MANAGER<br />

Phone no: +49 2103 243844
Email: marketing@blackrhinotours.co.tz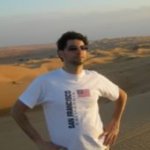 Andrea Italia
MARKETING MANAGER FROM ITALY.<br />

Phone no: +39 328 291 2631
Email: reservations@blackrhinotours.co.tz
Grace Holland
HOLLAND AGENCY MANAGER<br />

Phone No: +31 647289248
Email Address: info@blackrhnotoursagency.com
Ntwa Lawrence
SALES AND MARKETING MANAGER, ARUSHA OFFICE.<br />

Phone no: +255 744 084444
Email: marketing@blackrhinotours.co.tz